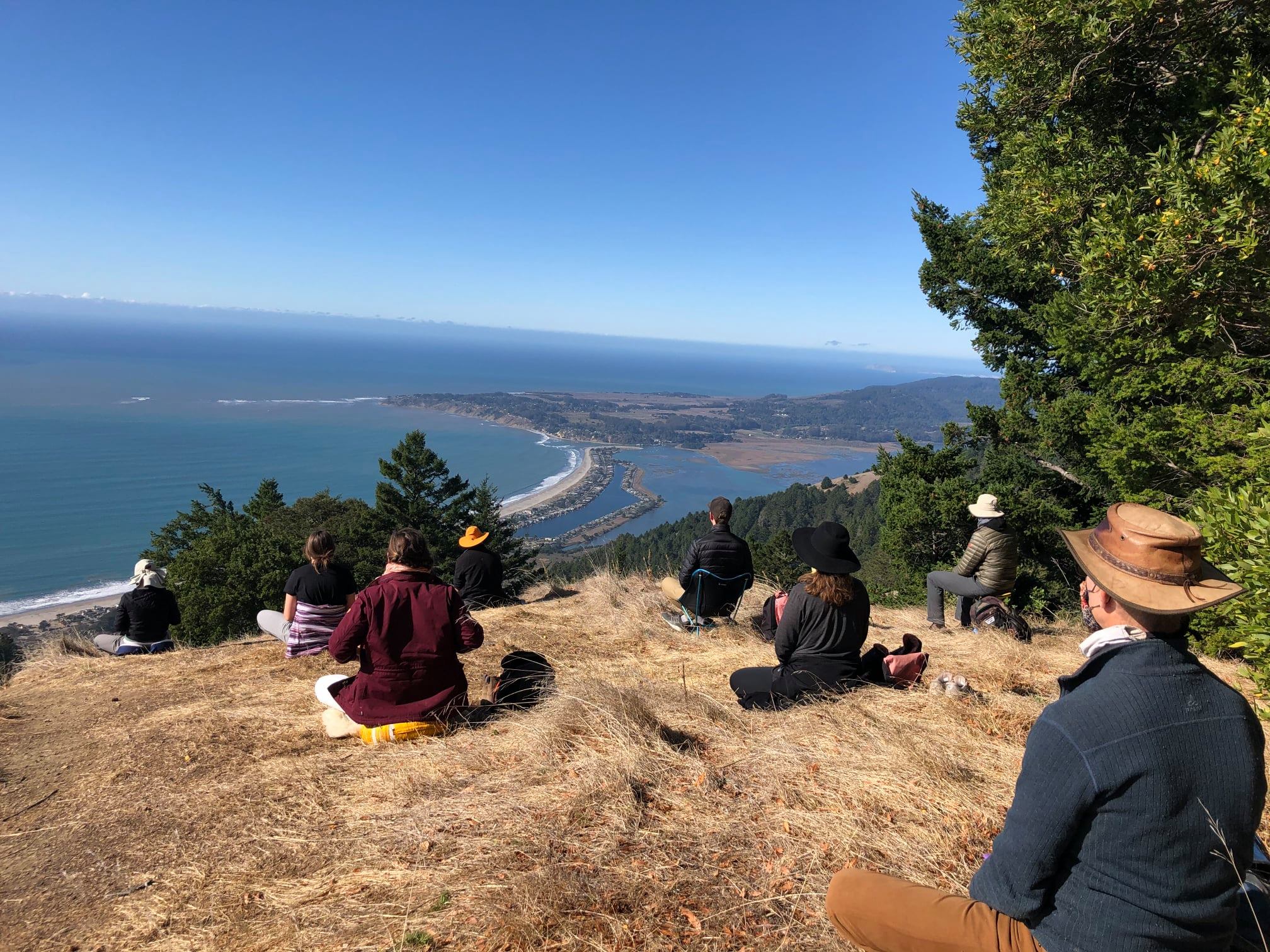 Awake in the Wild One Day Retreat in Marin, CA
In this one day retreat in Marin, we will open to the joy, beauty and tranquility of the natural world. We will utilize various sensory awareness practices, and mindfulness based meditations to support us being present and awake to our direct experience and to the wonder and mystery of nature. This time will be one of deep nourishment, regeneration and connection.
We will learn from nature's perennial wisdom that teaches us about change, inter-dependence, letting go and countless other things. We will explore the interconnection between our inner and outer landscape, and how nature touches and evokes beautiful qualities of peace, wonder and love. Through the time there will be mini-talks, guided meditations and group exercises. The time will be held in spacious silence.
No previous meditation experience necessary. All levels of practitioners are welcome.
Logistical details to be announced closer to the event and location may change depending on weather conditions.
We will be practicing mindful social distancing during this retreat and face masks are required.
Limited to 12 participants.
Cost
$150
Partial scholarships available for those who need financial assistance. To qualify, please write a 2-3 sentence statement about your financial situation and how much of a scholarship you would need. Then send both to Jen at jen@awakeinthewild.com.
Logistical Details
We will be walking in and on uneven terrain. This retreat is not recommended for people with mobility issues.
Exact details regarding the meetup location and a suggested list of supplies to bring will be sent to you closer to the retreat.
Limited to 12 participants.
Due to the pandemic, all participants will be required to wear masks and social distance during this retreat.
Cancellations and Refunds
$45 of your deposit is non-refundable, no exceptions. There will be no refunds for cancellations within 72 hours of the retreat.
By registering for this workshop, you are agreeing to these terms.
Teacher
Mark Coleman

Mark Coleman

Mark is an unabashed nature lover and, through his organization Awake in the Wild, he shares his passion for integrating meditation and nature. He leads wilderness meditation retreats from Alaska to Peru, taking people on inner and outdoor adventures. Through Awake in the Wild, Mark also leads year-long meditation-in-nature teacher trainings in the US. He is the author of From Suffering to Peace: The True Promise of Mindfulness, Make Peace with Your Mind: How Mindfulness and Compassion Can Help Free You from the Inner Critic and Awake in the Wild: Mindfulness in Nature as a Path of Self-Discovery.

Mark is an inner and outer explorer, who has devotedly studied mindfulness meditation practices for three decades. He is passionate about sharing the power of meditation and has taught mindfulness workshops and meditation retreats in six continents for the past twenty years. Mark is a senior meditation teacher at Spirit Rock Meditation Center and has taught there since 2000. He holds a MA in Clinical Psychology and draws on his extensive experience in working with people as a therapist and coach. Mark lives in Marin County, California and enjoys spending his free time hiking, biking and kayaking.