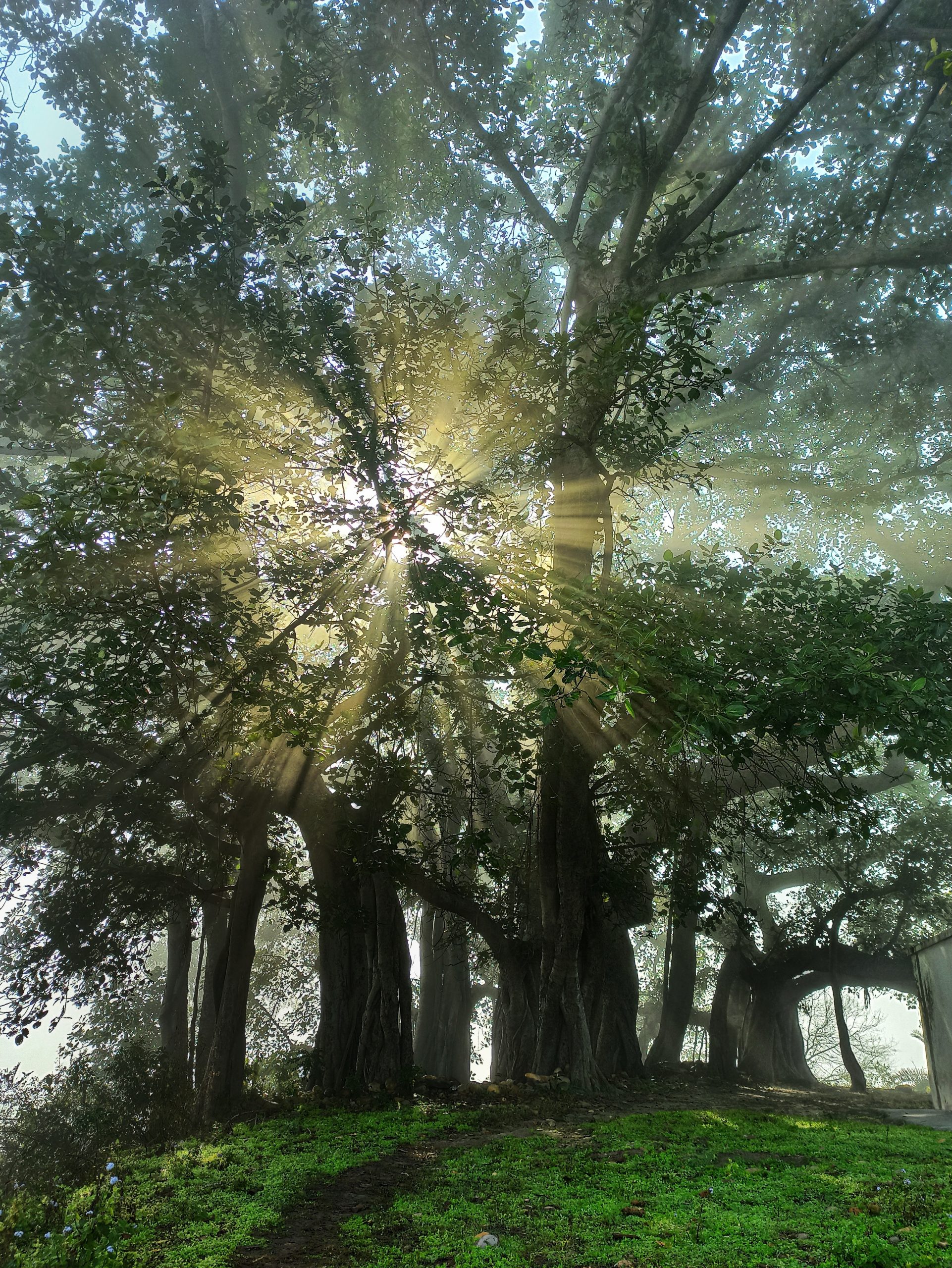 Healing In Nature: 6-week online course
---
Teacher: Rochelle Calvert
Activity: Online course series
Location:  Online live weekly sessions
Address: Link to zoom will be provided after registration
---
This six week course is an opportunity to learn to practice mindfulness and somatic meditations in nature to support you healing the traumas/wounds/challenges you have experienced.
The places of trauma you have experienced in your life need your attention and loving care. Most often we have a difficult experience and just "move on" from it. However, when we approach these difficult experiences in this way- we don't really get a chance to heal or resolve from the difficulty. And in these cases trauma becomes stuck in our bodies, impacts the ways in which we experience freedom and ability to experience the relationships and activities we may want to enjoy in life.
The teachings and practices offered in this course are a path to healing. They are designed to provide you safe and supportive practices to explore healing the places you may feel trauma has caused you to be stuck. Mindfulness, somatic healing, and nature invite you to come home to yourself, to reside with ease, possibility, and love in your life. Take this journey of healing for yourself to support transforming trauma and fully living into your life.
Week 1
An Introduction to How Mindfulness and Somatic Practices in Nature to Support Healing Trauma.
Rochelle will share how the wisdom of healing from these three paths come together to support safe, skillful, and transformative ways of healing. Healing trauma is a path to traverse with care, kindness, gentleness, and support. This week will lay the foundation to support moving through this terrain.
We will practice awakening in nature by exploring the practices of breath awareness and sensory aliveness. These practices will provide foundational support for the coming weeks of exploration.
Week 2
Awakening in Nature to Support Healing.
In this week teachings will be offered about the healing power of the body, and how cultivating mindfulness and somatic healing into life can aid in learning how to release trauma from the body. We will explore how practices of grounding, orienting, and body awareness help provide ways to begin to newly relate and experience trauma held in the body.
Week 3
Awakening into the Body to Support Healing.
During this week teachings will continue to deepen on the understanding of how to be present in the body, explore new ways to somatically awaken, and begin moving towards difficult experiences related to trauma in the body. You will learn practices of pendulation, exploring the body as a map, and how touch, movement, and connection to nature can support healing.
Week 4
Somatic Knowing to Support Healing.
Somatic knowing invites us to intimately come home to our body and our sense of true self. This week we will explore practices to support working with ways that disconnect us from healthy ways of being and living and to discover new impulses for living in life without being held to the traumatic patterns of our past. You will learn practices to support working with barriers that arise and practices to connect you to your new sense of well-being and how to grow and sustain this way of being.
Week 5
As Healing Emerges, a New Sense of Aliveness is Present.
In this week we will explore integrating this aliveness into life. We will discuss how the newly forming healthy patterns can extend into daily life, relationships, rhythms of living, and trusting what arises. You will learn practice for the heart, rhythms of life, and presence with others to support the deepening of this sense of being.
Week 6
When We Feel More at Peace, in Alignment and Full in Living Our Lives, a New Capacity to be Present in Life and to Others Arises.
In this final week, we will explore where to go from here. This is an opportunity to explore as your healing has occurred- where in your life you may want to support healing. We will explore practices to connect to healing with others in our lives, communities we are connected to, and healing our planet.
You will receive video teachings and audio meditation recordings throughout each week to support you in-between weekly live sessions.
Teacher
Rochelle Calvert

Rochelle Calvert

Rochelle Calvert has a devoted love to share the power and healing potential of mindfulness, somatic awareness and nature. She has studied and taught mindfulness for the past 16 years and knows personally the transformational potential. Rochelle leads courses and retreats in mindfulness, somatic experiencing and Awake in the Wild- nature-based mindfulness. She also facilitates professional trainings in mindfulness for clinicians and travels the country teaching seminars.

She is licensed clinical psychologist and somatic experiencing practitioner. She is also a certified mindfulness teacher with the Mindfulness Teaching Institute and the International Mindfulness Teachers Association. She has trained and assisted with Mark Coleman and as an Awake in the Wild meditation teacher. She practices mindfulness-based meditation rooted in the Buddhist Theravada Tradition and practices meditation outside in nature daily.

In addition to courses and retreats, she offers nature-based mindfulness and somatic therapy to support individuals in learning to heal their own suffering. Using local nature locations, she facilitates this therapy with the support of a sprinter therapy van, tailoring healing practices for the unique needs of her clients.

She teaches with warmth, compassion, kindness, grace and openness to encourage others to explore the teachings of mindfulness in nature to cultivate a more easeful and healthy way of living.