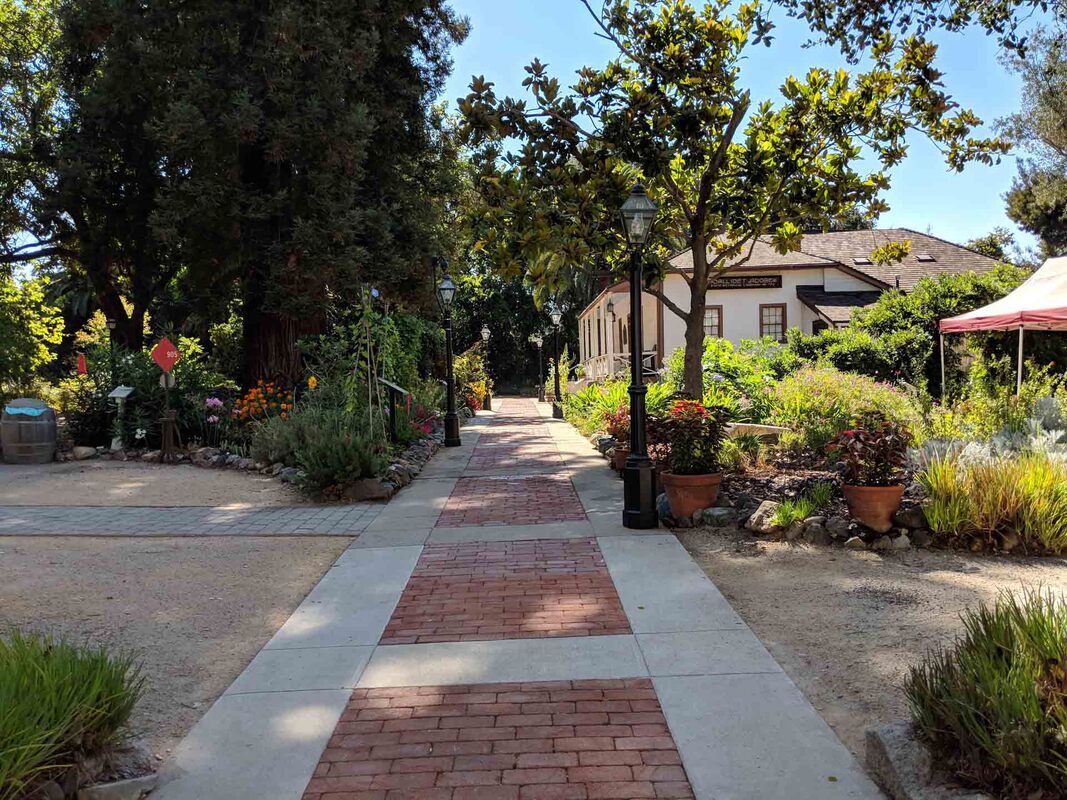 Reconnecting to Nature in the Dallidet Gardens of San Luis Obispo, CA USA
Weekly 90 minute outdoor drop-in sessions will be an organic exploration of nature-based practices based on being present to the needs of our times. Practices will be partially inspired by ecophilosopher Joanna Macy's book "The Work that Reconnects".
We will allow nature, along with participants' interests, to help set the theme each Tuesday.
Potential activities may include embodiment practices, mindful movement, creative play, inquiry and dialogue, reflective journaling, poetry and art.

This event is for you, especially if you have a longing to interact with the natural world with the playfulness of childhood, want to ease distress and increase hope in the face of our climate crisis, or simply feel like being mindful outside with others.

All ages, genders, ethnicities, and abilities are encouraged to participate in this open, accepting space. We will be observing safety protocols for Covid-19, including limiting the class size and engaging in social distancing. Please bring your mask and be prepared to wear it.
Come join a journey of healing from the stress of modern life by returning to nature!
Teacher
Kelli Schonher

Kelli Schonher

In 2017, Kelli Schonher graduated from Mark Coleman's two-year Awake in the Wild Mindfulness Teacher Training program and recently completed a yearlong program to teach mindfulness through the Mindfulness Training Institute, which is an accredited programs with the International Mindfulness Teachers Association. She has been practicing in the Insight meditation tradition for almost 30 years. And has been accepted to Spirit Rock's Advanced Practitioners Program 2019-20.

She holds a MA in Economics from University of Washington ('95) and a BA in South East Asian Studies and Economics from University of Wisconsin-Madison ('92). She has developed a diverse set of skills in her life and work that allows her to lead students in healthy, meaningful exploration.

She is passionate about natural surface trails, both from the environmental and end-user perspectives. She has been an active trail advocate at the local and state level for 10+ years and is currently a founding member of a local non-profit created to provide a forum for trail users to advocate for sustainable trails in and around San Luis Obispo County.