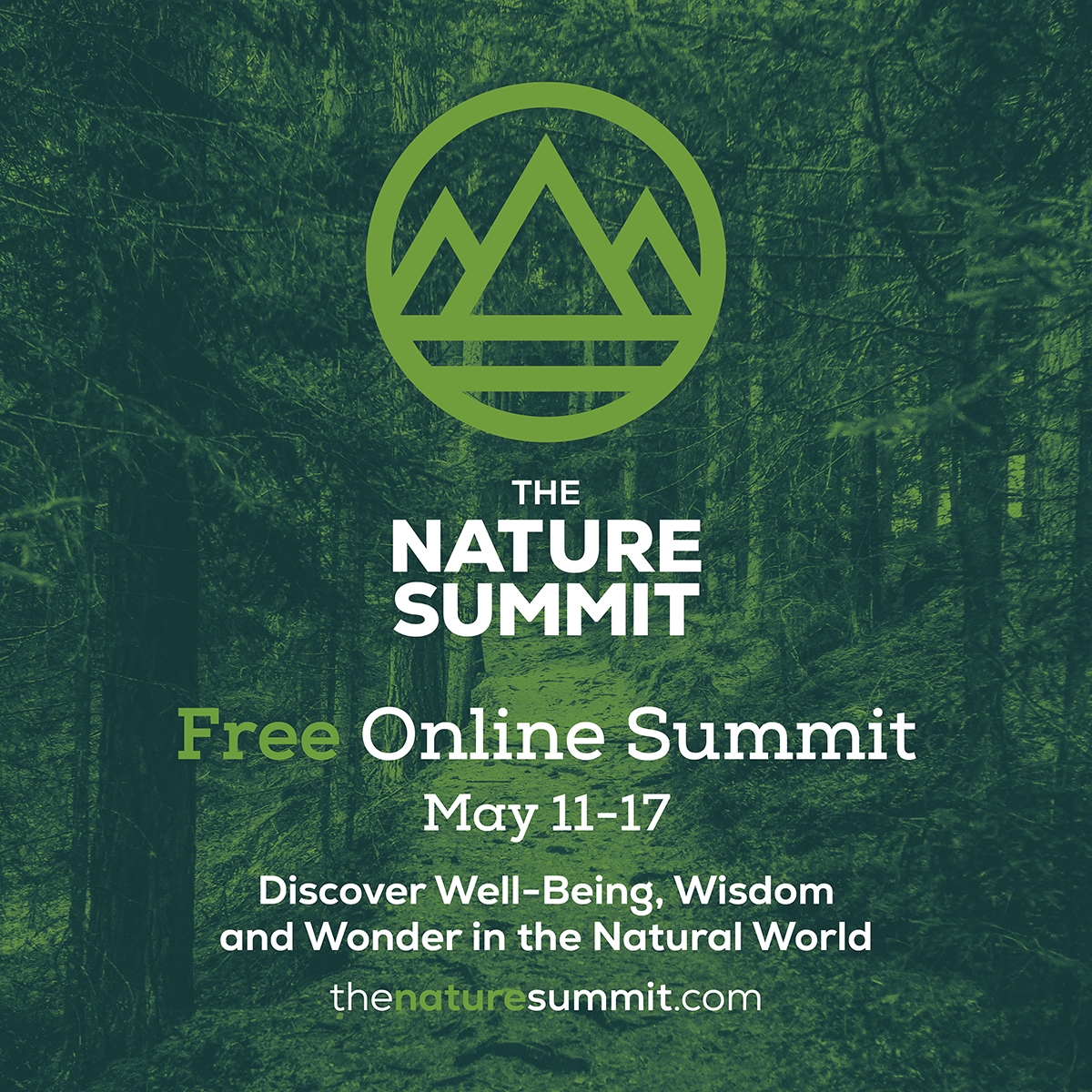 The Nature Summit
What important lessons does nature have to teach us?
How do we connect with the healing power of the natural world?
How do we love the Earth, draw inspiration from its beauty and protect it in times of crisis?
Join me and an extraordinary group of authors, scientists, meditation teachers, artists, environmentalists, activists, indigenous elders and more online May 11-17 for The Nature Summit.
I'm excited to be hosting Paul Hawken, Jane Hirshfield, Dr. Dan Siegel, Spring Washam, Rick Hanson, David Abram, Chip Conley, Joan Halifax, Dacher Keltner, Michael Yellow Bird, Kriste Peoples, Lynne Twist, and many others.
Here's some of what you'll experience during the Summit:
Discover the latest science on how nature can improve your health and well-being
Develop mindfulness and contemplative practices that allow you to draw on nature's calm and peace
Awaken to profound life teachings in the natural world
Get clarity on how to engage and take action during this ecological crisis 
Learn powerful nature-based leadership practices
Explore how the natural world inspires our innate creative nature
Be part of a vibrant community of like-minded people who care deeply about the Earth
As we begin to emerge from the constraints of the pandemic, this is the perfect time to take a fresh look at just how much nature has to offer us…
Register now for The Nature Summit and be prepared for powerful insights that can help you in every area of your life.
Teacher
Mark Coleman

Mark Coleman

Mark is an unabashed nature lover and, through his organization Awake in the Wild, he shares his passion for integrating meditation and nature. He leads wilderness meditation retreats from Alaska to Peru, taking people on inner and outdoor adventures. Through Awake in the Wild, Mark also leads year-long meditation-in-nature teacher trainings in the US. He is the author of From Suffering to Peace: The True Promise of Mindfulness, Make Peace with Your Mind: How Mindfulness and Compassion Can Help Free You from the Inner Critic and Awake in the Wild: Mindfulness in Nature as a Path of Self-Discovery.

Mark is an inner and outer explorer, who has devotedly studied mindfulness meditation practices for three decades. He is passionate about sharing the power of meditation and has taught mindfulness workshops and meditation retreats in six continents for the past twenty years. Mark is a senior meditation teacher at Spirit Rock Meditation Center and has taught there since 2000. He holds a MA in Clinical Psychology and draws on his extensive experience in working with people as a therapist and coach. Mark lives in Marin County, California and enjoys spending his free time hiking, biking and kayaking.