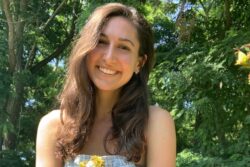 Kayla Falk
Los Angeles, CA
About Me
Kayla Falk is a passionate explorer of contemplative practice and nature, which have been her most trusted sources of healing and wisdom. The pursuits of her heart are the inquiry of life's big questions and the reciprocal healing of human beings and our Earth.
She holds an M.A. in Clinical Psychology from Columbia University with a focus on Spirituality and a B.A. from Duke University in Public Health. In recent years, she has devoted significant time to immersing herself in nature-based contemplative practice and Buddhist training environments: camping in the open wilderness on silent meditation retreats; living at nature-based Buddhist monasteries and retreat centers; and training at permaculture farms and medicinal gardens.
Kayla is a trained mindfulness teacher and offers retreats, workshops, and coaching. She finds her greatest joy in guiding individuals and groups into loving connection with the Earth and with themselves. Weaving her training in mindfulness, western psychology, Buddhist wisdom, and herbalism, she hopes to offer immersive nature experiences to awaken the mind and heart.
My Website