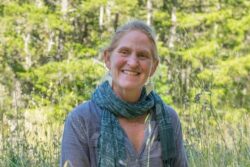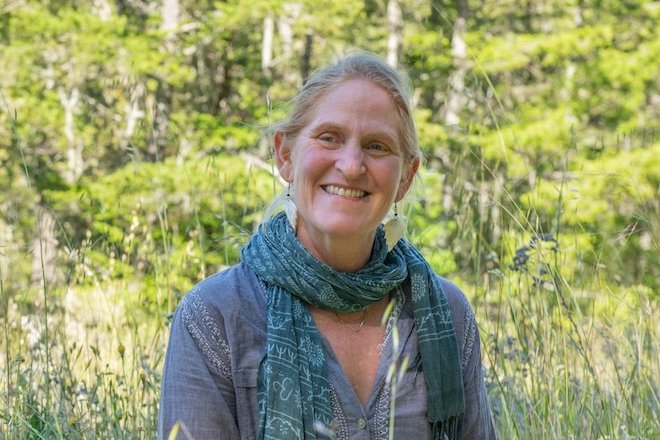 Kyyio Cecil-Raditz
Mill Valley, CA
Visit Me at NYMF
About Me
A Marin County native, I grew up surrounded by nature and have dedicated my life to helping people connect to the joy of the natural world. My work lives at the interaction of eco-psychology and the healing of the self, community, and planet. I believe in the power of nature, movement, and mindfulness to bring restoration and renewal, and I have 20+ years of experience helping people do just that. With a Master's in Education, a BA in Environmental Education and Outdoor Leadership, and as a certified massage therapist and yoga instructor, I weave this knowledge together to create workshops that integrate natural history, yoga, and mindfulness to create unique experiences in nature.
My work as a naturalist began at the Santa Cruz and Marin County Outdoor Science schools and the Great Smoky Mountain Institute at Tremont. I completed the Awake in the Wild teacher training with Mark Coleman in 2022 and have studied Nature Practice Foundations and Flow with Natasha Giraudie. I have been trained in Wilderness First Aid and have completed an Outward Bound Instructor's course. I interweave my study of herbalism, native and medicinal plants, and survival skills throughout my 20+ years in the environmental education field. As the Director of Outdoor Education at the Point Bonita YMCA, I provided outdoor environmental education programs to tens of thousands of students and also developed and led the PBY Healthy Parks, Healthy People public program for many years. I believe deeply in the power of nature to heal us on multiple levels.
I want to not just connect people to nature, but help them fall so deeply in love with her that joy and healing reverberates throughout their lives.
I work with individuals, and small groups and offer half and full-day nature, yoga and mindfulness retreats. You can learn more about my offerings at www.NYMF.earth.