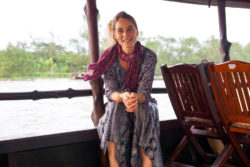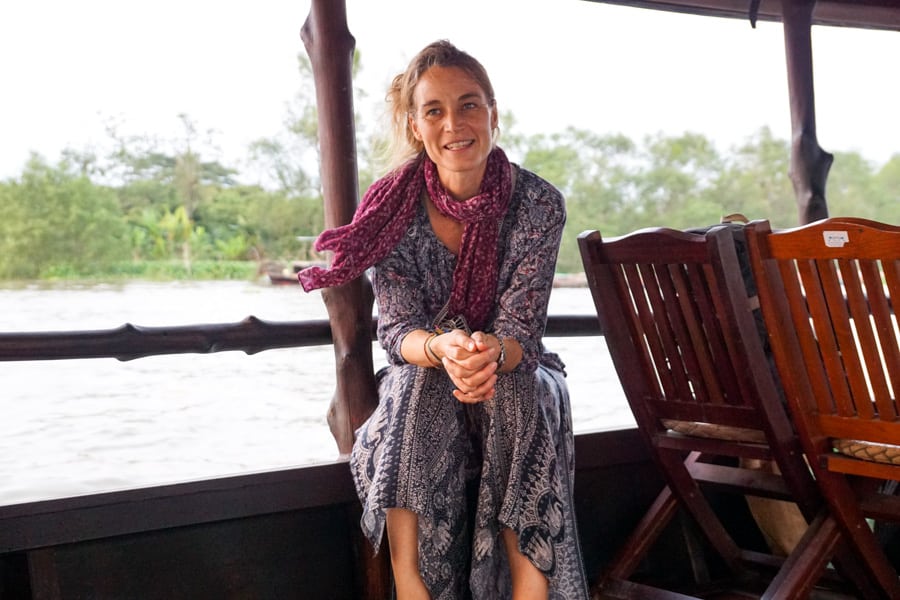 Mirjam Luthe
Laguna Beach, California
About Me
Mirjam (M.A. International Cultural & Business Studies, M.A. Development Cooperation & NGO Management) is a practising Certified MSC Teacher, Certified MBSR and Yoga Teacher, trained in the Mindful Schools K-12 Curriculum, experienced in Council Practice and contemplative dialog formats. She cooperates since 2016 with the Center for Mindful Self-Compassion (CMSC) as International Affairs Manager, having taught self-compassion practice in Germany, Italy, Vietnam and California and soon Africa. Since its creation in 2012, Mirjam cooperates in the core team of the European Network for Grateful Living "Dankbar leben", founded by Br. David Steindl-Rast. She supports and teaches at Monviso Institute in Piemont, a real-world laboratory for sustainability transitions and regenerative design,  at AVE-Institute in Berlin ("Achtsamkeit, Verbundenheit und Engagement"), as well as for the Susan Samueli Integrative Health Institute at the University of California at Irvine, USA, for "Mindfulness in Nature".
While she has lived in Spain, France, Italy, Brasil, Peru and California, Mirjam's home base is Freiburg (Germany). Most of her work life was dedicated to training, project management, capacity building and evaluation in development cooperation in areas like education, environment and human rights. She passionately stands for a socially engaged practice from a dharma perspective that invites us to explore our understanding of interbeing and wise action.
Having graduated in 2020 from the "Awake in the Wild" nature meditation Teacher Training, Mirjam's intention is to integrate wisdom teachings and gratitude practice with her love for nature and her longing to explore our humanness in this mysterious web of life. Aware of the diverse cultural backgrounds we were raised in, we may hopefully grow into more awareness of our interconnectedness with this beautiful planet.
As all of us who care for others – and especially as a mother of three children – it feels so essential to care for the gift of life: "How can we learn, encourage and inspire each other, growing into more awareness? How do we find nourishment in community, and how can we build bridges and even sangha? How may future generations be inspired by our actions of today?"
"Nature inside and outside" can become an appreciated ally on this path: getting to know ourselves better, tapping into the "we" of common humanity, nourishing the trust in our bodies and heart capacities and encouraging each other in this togetherness. As such, our nature-based awareness practice can become a pathway to becoming more fully alive and to bringing more peace to this planet and ourselves.
"Peace in oneself, peace in the world."
– Thich Nhat Hanh –